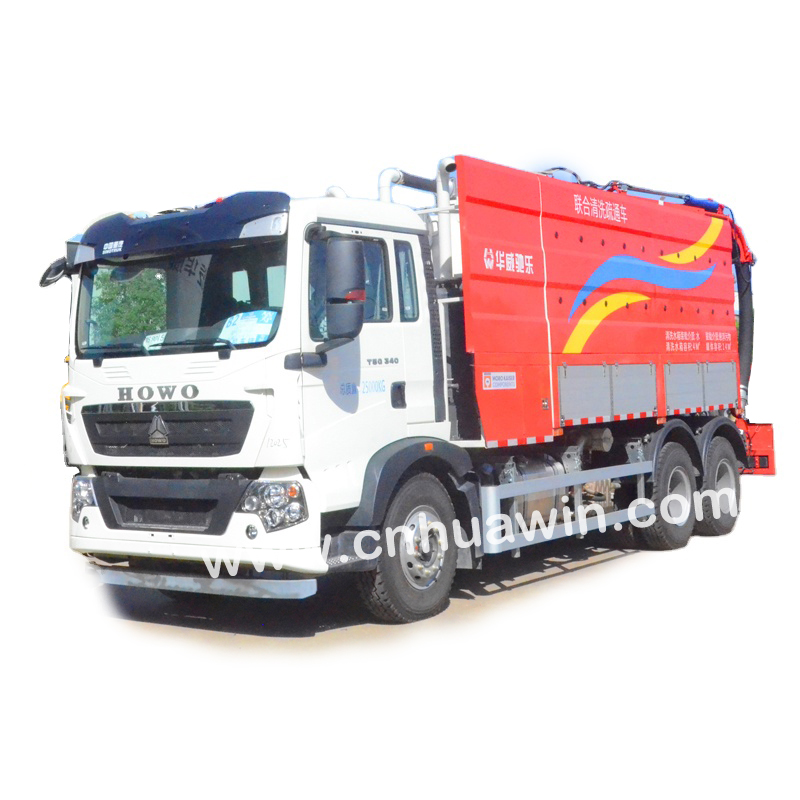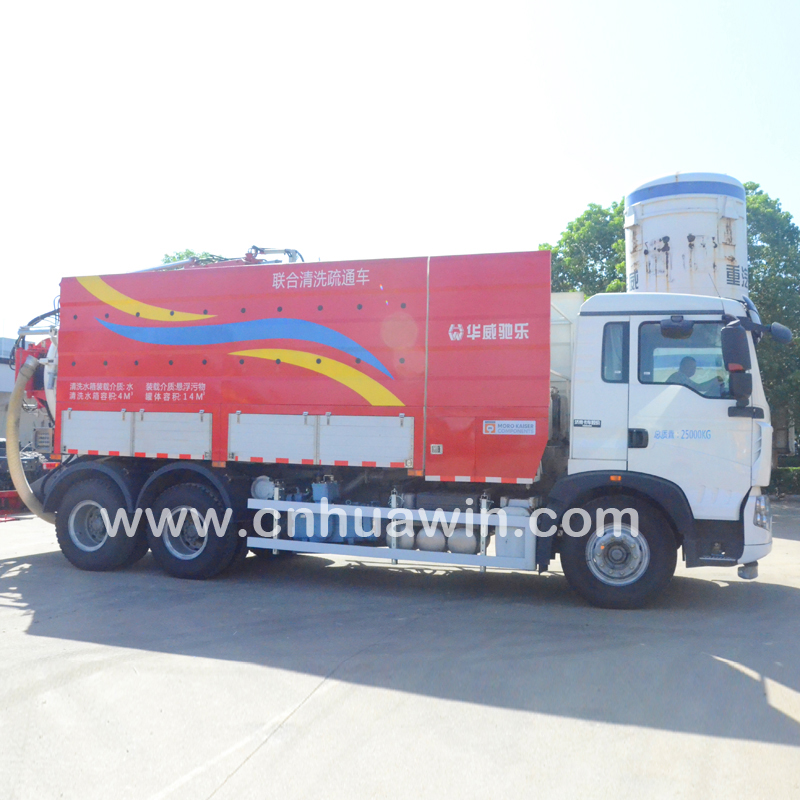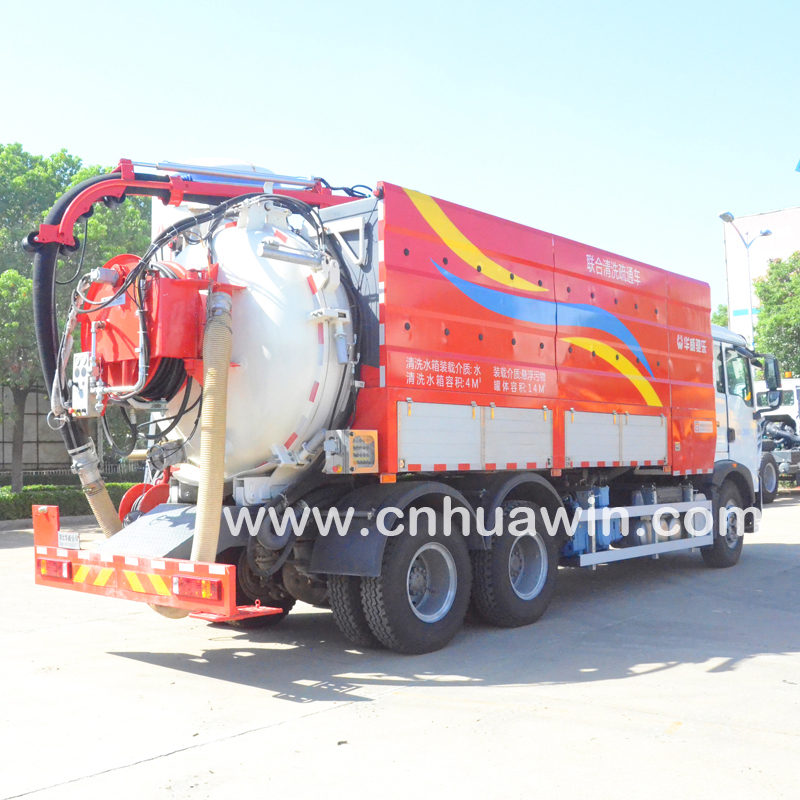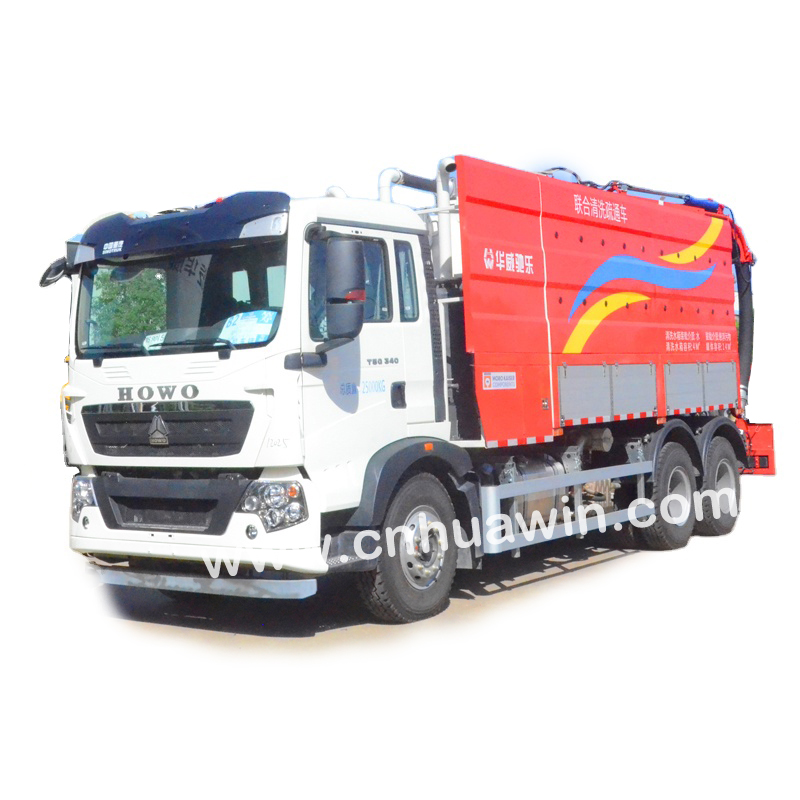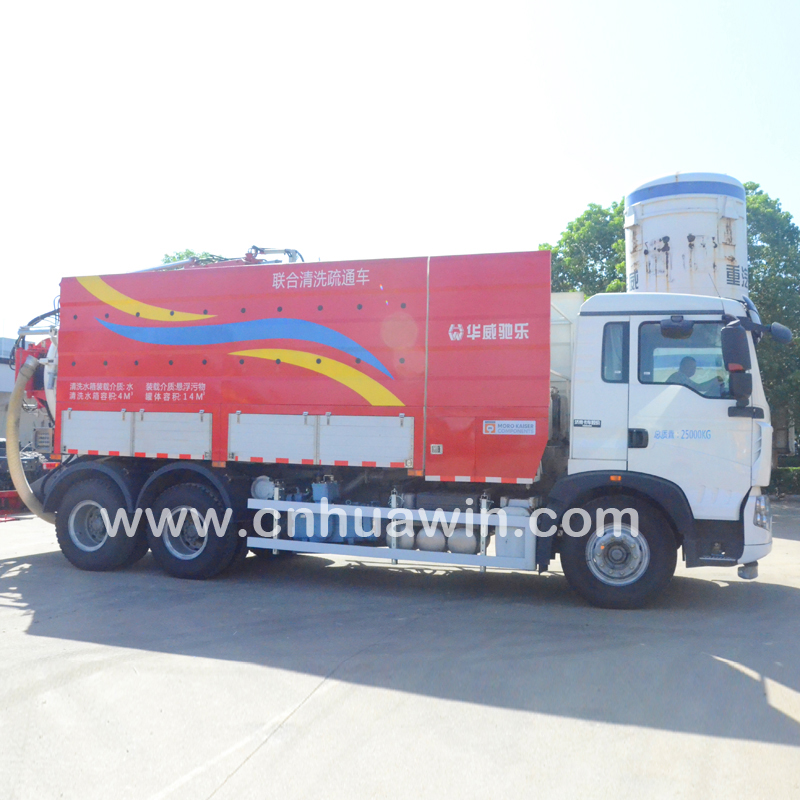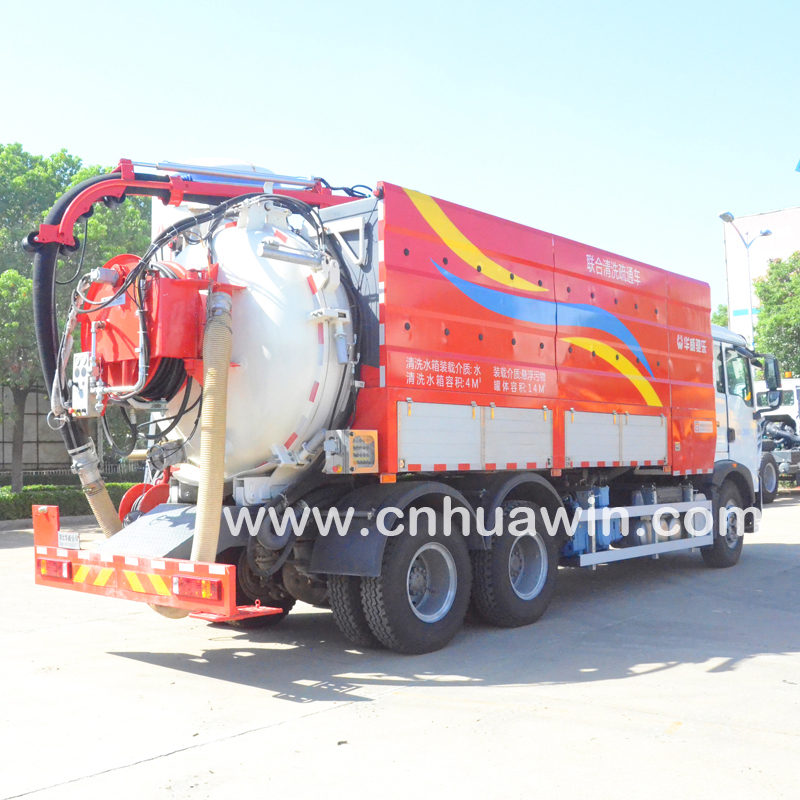 Joint dredging vehicle
CCCME Member

Recommended by CCCME
Product Details

Company Profile
Joint dredging vehicle
Huawin Chile intelligent joint dredger is a multifunctional cleaning and suction vehicle with high-pressure cleaning, vacuum suction, dredge and reverse discharge functions. It is a product jointly developed by Hubei Huawin Company and Italy Moro company. It is refitted with t5g chassis with China Heavy Truck Man technology. It is a high-level domestic special vehicle with integrated cleaning, suction and dredge functions.
The combined dredger is applicable to the dredging of underground drainage pipe network, sludge suction, dredging and shipping, etc., and it can forcefully dredge and flush the underground sewage pipe through the high-pressure water produced by the single plunger high-pressure pump, thoroughly remove all kinds of silts blocking the sewage pipe and the hard dirt attached to the pipe wall; it is also applicable to the dredging and emergency rescue of domestic urban main underground pipe network, which is efficient, convenient quick.The truck is also widely used in the suction, transportation and shipment of industrial waste, toxic waste and other liquid wastes, and can also be used in the emergency treatment of environmental pollution accidents.
The combined dredger adopts the vacuum suction mode, and the vertical suction height can reach 9 m, and the horizontal suction distance can reach more than 50 m. The high-pressure dredging and cleaning mode is adopted. The water pressure is high, the flow is large, the dredging distance is far, the working pressure can be adjusted freely, and the high-pressure dredging hose can be hydraulic retracted and released.
Specification:
project




numerical value

remarks

do

Industry performance

Maximum pressure of high pressure water pump

MPa

20

Maximum flow of high pressure water pump

L/min

290

Volume of clean water tank

L

4200

Length of high pressure water pipe

M

120

Reel speed

m/min

0-30

Dredge the cleaning pipe diameter

Mm

φ150-φ800

Maximum flow of vacuum pump

m 3 /h

1700

Maximum vacuum degree of vacuum pump

%

95

Volume of sewage tank

L

14000

Maximum discharge angle of sewage tank

(°)

15

Swing angle of boom

(°)

300

The angle determined by the limiter shall prevail

Boom luffing angle

(°)

-26 ─+27

Boom extension distance

Mm

1350